Insurance
Welcome to our Knowledge Centre. You will find various links with helpful information that will guide you on your journey. Select one of the links below to find out more.

Insurance
Life Insurance and Income Protection
For the first time in history, the Australian life insurance industry has paid out more than $9 billion in claims in a single year. [Source: Annual Life Insurance Claims Pass $9 Billion for First Time, www.riskinfo.com.au, 6 June, 2017]
At LIFE Financial Planners we always include a full review of your life insurance needs to ensure you and your family are protected should something happen to you. We all want to make sure our loved ones are looked after should anything happen to us so ensuring we have the right wealth protection strategies in place is paramount to the financial planning process.
We conduct a full analysis of your current insurance to identify what would be required to protect your wealth for your family should anything happen to you. Most people are unaware of the importance of life insurance and the different types available; here are the most common types available in Australia:
Term Life Insurance pays a lump sum to your estate or your beneficiaries in the event of your death or in some cases, terminal illness. This can be held in your Super Fund as a way of making premiums more affordable.
Total and Permanent Disability Insurance pays a lump sum if you suffer an illness or injury and are unable to work again, care for yourself independently or you suffer significant or permanent cognitive impairment.
Trauma Insurance pays a lump sum upon the diagnosis of a specified illness or injury, including cancer, stroke or heart attack.
Income Protection Insurance provides a monthly benefit to replace income lost if you aren't able to work for a prolonged period of time due to sickness or accident.
Did you know that the average age at claim is 46.5 years? [Source: TAL figures show people betting on their life, www.tal.com.au, 28 April, 2014]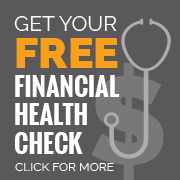 Return to our Personal Services
superannuation in WA, wealth management in WA, business risk solution in WA, business services in WA, financial health checkup in WA, life planning in WA, market finance planning in WA
superannuation in Perth, wealth management in Perth, business risk solution in Perth, business services in Perth, financial health checkup, life planning in Perth, market finance planning in Perth
Insurance, wealth management, business risk solution, business services, financial health checkup, life planning, market finance planning