Home
Your dedicated Financial Advisor in Perth
"Services have been excellent, this company has my complete trust." Jim, Mount Claremont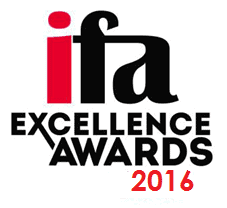 A big congratulations to Marijana, Mei and team who have been announced as finalists in the Independent Financial Adviser (IFA) Excellence Awards in the category of Best Client Servicing – Company, for the third year running. 
Sorting out your finances may seem daunting or complicated and sometimes we just don't know where to start. We all have goals that we'd like to achieve but for many of us actually setting a plan in place to realise these goals feels overwhelming and get puts off, year after year. Does this sound like you?
Imagine having someone guide you and keep you on track from the time you set your goals, until you achieve them. Whatever stage of life you're at, we will be there to ensure you are heading in the right direction in the best possible way.
All it takes is that first step!
At LIFE Financial Planners we take the time to really find out your financial needs and goals. At your first consultation we will explain our services, how we can help you and how setting up a financial plan that's regularly reviewed can set you on the path to reaching your financial goals. Your first consultation is free so you really have nothing to lose and everything to gain.
Whether you're just starting out, heading for retirement or somewhere in between, we can help with:
• Retirement Planning
• Superannuation
• Self Managed Super Funds
• Life Insurances and Income Protection
• Cash Flow Management
• Wealth Management
• Estate Planning
We have been nominated as finalists for the Best Client Servicing Company for the Independent Financial Adviser (IFA) Excellence Awards for 2016, 2015 and 2014. We're committed to providing you with the best service and to keeping you updated, on track and comfortable with your financial plan as you head towards your goals.
LIFE Financial Planners are one of only a handful of financial advisers in WA who are a member of the Association of Independently Owned Financial Planners (AIOFP) – the nation's largest association for financial planning practices who do not have any ownership by financial institutions.
Members of Association of Independent Financial Planners, Financial Advisers, Retirement Planning and Financial Services – Perth



2014, 2015 & 2016 Independent Financial Adviser (IFA) Excellence Awards Finalist – Best Client Servicing Company